TAP Webinar Series
TAP is pleased to offer a unique webinar series showcasing the unique stories of our TAP Ambassador recipients and living donors.
All TAP webinars are done on Zoom Medical, an encrypted and private version of zoom.

Don't miss the next TAP Webinar:
KIDNEY TRANSPLANT OVER 60 FOR RECIIENTS AND DONORS - OCTOBER 26, 6:30-8:00 PM

Contact alexandraf@transplantplantambassadors.ca to register!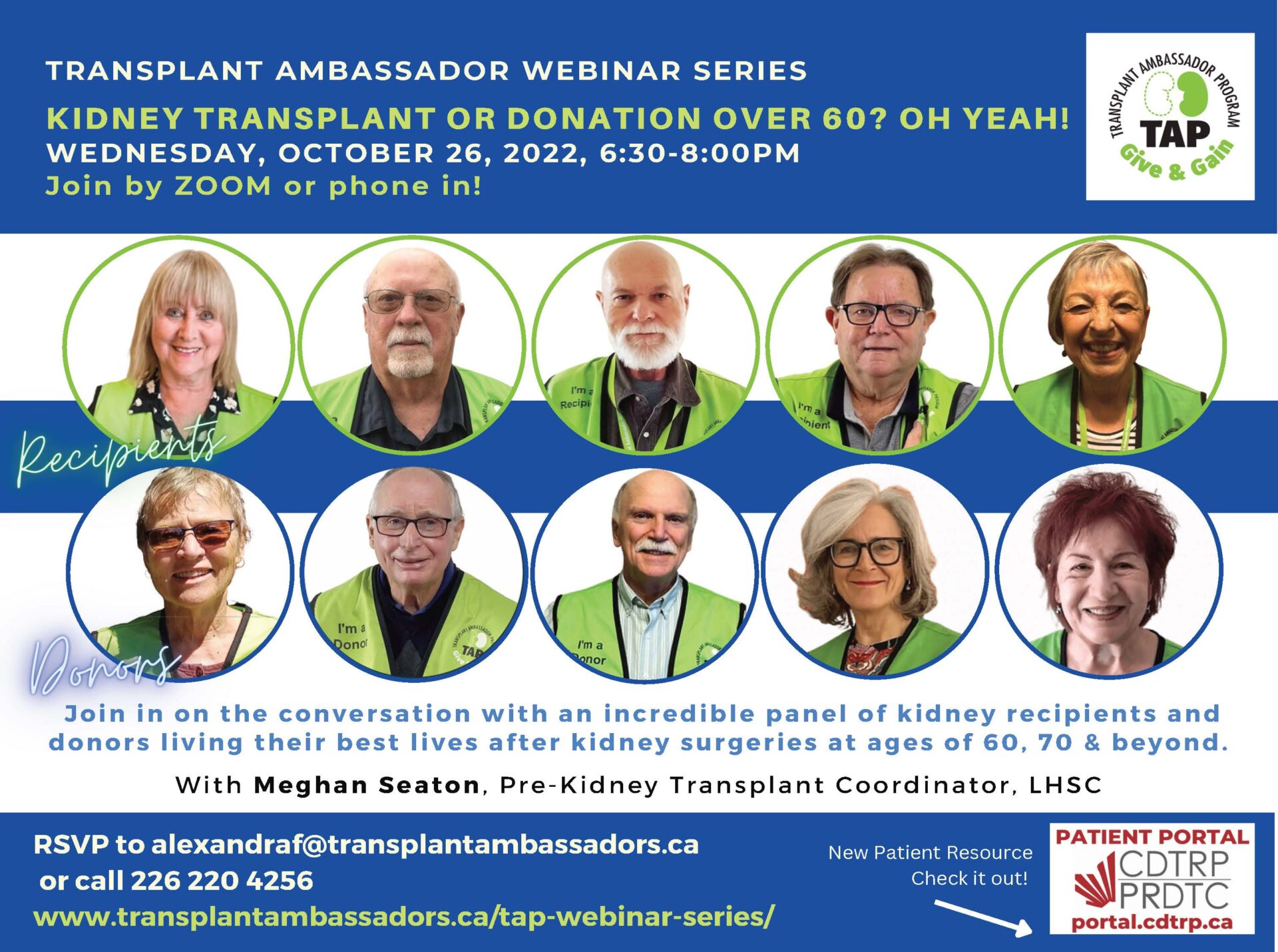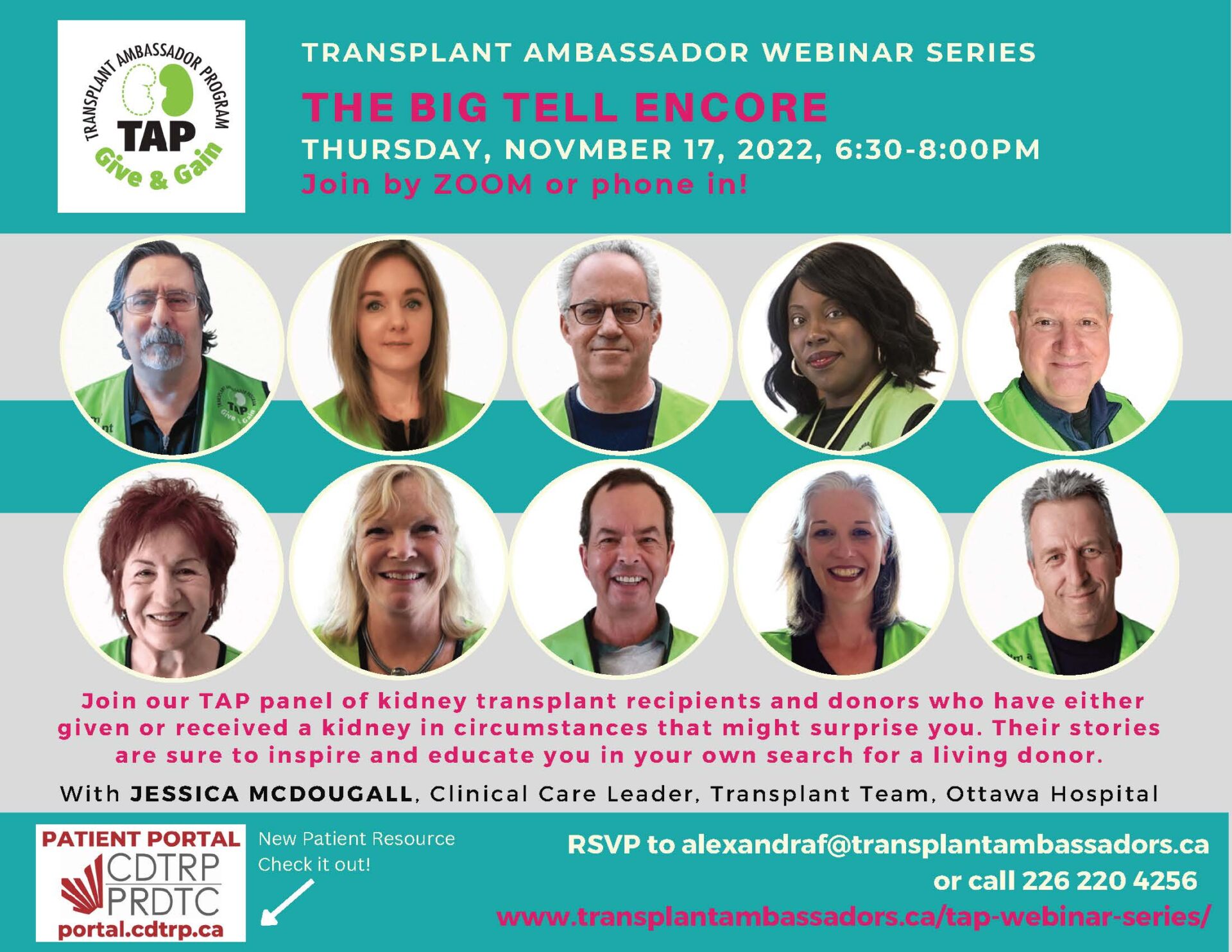 * Want to keep up on TAP webinars and news? Click here to join our email list.