Spotlight on Raj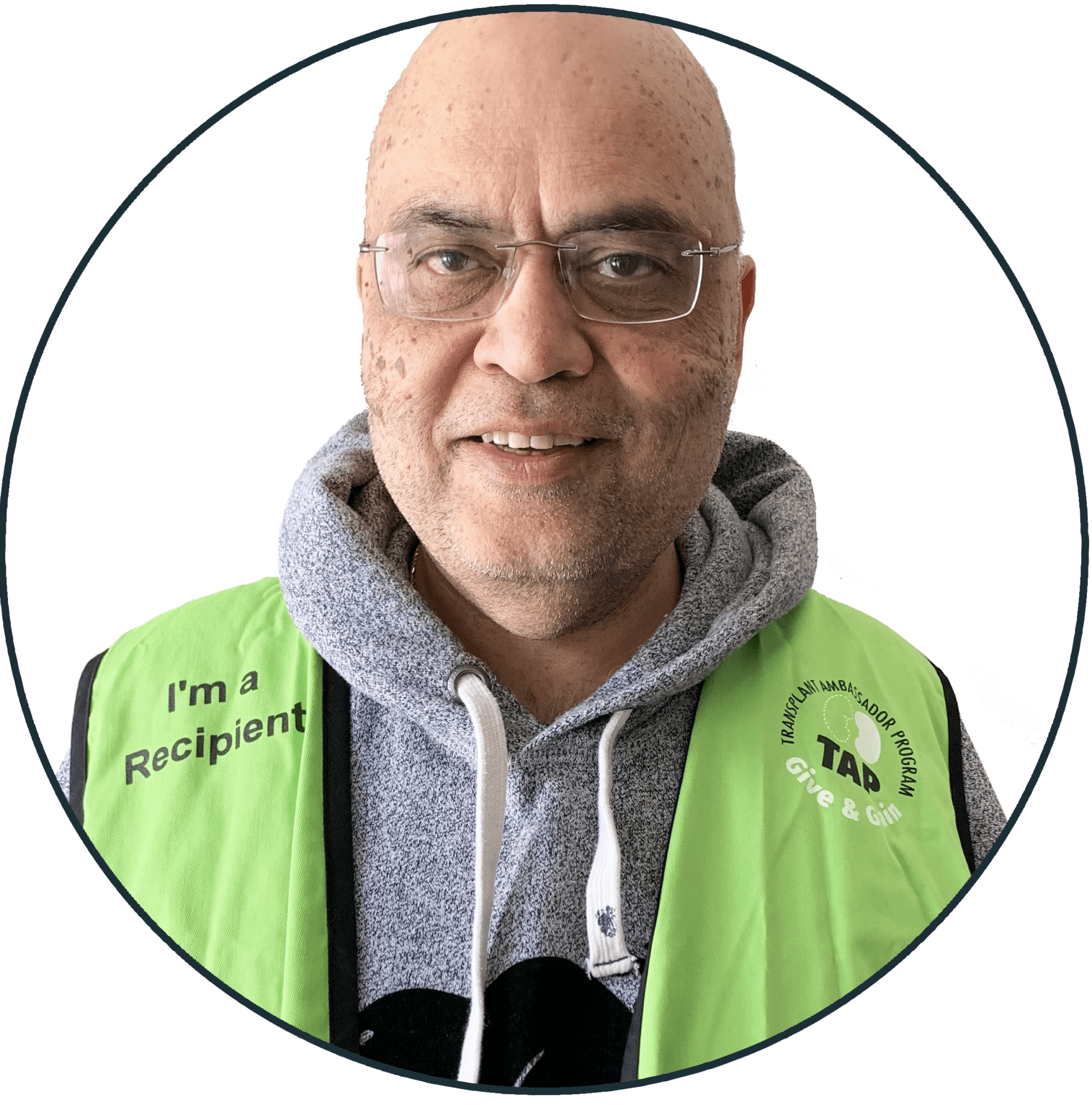 May 26, 2022
We are thrilled to put the TAP spotlight on Raj, a two-time kidney transplant recipient & seasoned TAP Ambassador at Mackenzie Health!

Raj's kidney journey began when, at the age of 25, he was diagnosed with Henoch-Schonlein Purpura. Ultimately, this led to kidney failure many years later.

After finding out she was a match, Raj's Aunt travelled from India to donate a kidney in 1996. Twenty years later, in 2016, Raj was in need of another kidney transplant, and this time, his wife was his living donor.

Raj became an Ambassador with TAP to support patients going through the same journey he went through, not once but twice. Raj enjoys telling his story to patients and seeing them relate to his story. He also loves "being able to share positivity in a structured way through TAP with those that really need it."

Recalling a particular TAP conversation, Raj shares, "Last year, I spoke to an individual struggling to accept his son's loving offer to donate a kidney. I told him about my aunt and what she went through coming to Canada -- and how my wife didn't hesitate to be my donor when I needed a second transplant." Raj believes that conversation helped the individual understand how important it is for family members to see their loved-ones healthy!"

If you'd like to speak to Raj about his kidney experience, he is also fluent in Hindi and Gujarati and can be reached at: rajj@transplantambassadors.ca or call 1 (833) 274-3740.