Spotlight on Ida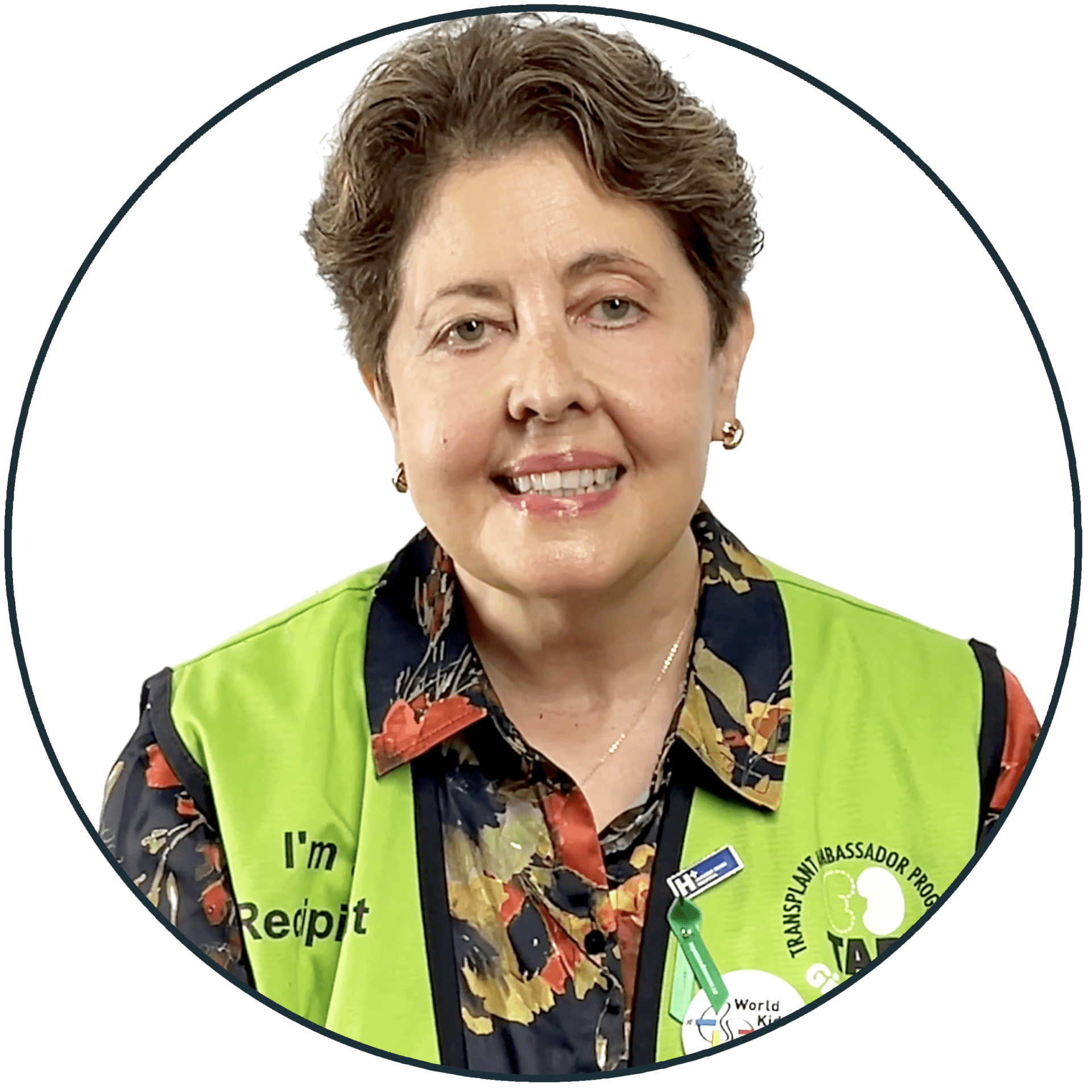 October 31, 2020
We're highlighting another amazing TAP Ambassador!

Polycystic Kidney Disease is all too familiar to Ida - as a young girl, she saw her father through two transplants, as well as her sister through a liver and kidney transplant. Despite her family's history, she was frightened by the thought of having her own transplant, and spent six and a half years on dialysis.

This all changed for Ida one Friday night in 2018, when she received a call that she was to be scheduled for transplant surgery; it was so unexpected, that she thought it was a prank call! She received her transplant shortly after, incredibly from an anonymous living donor.

Post transplant, Ida has a new lease on life. "The light came on again", she says, as she regained her freedom and independence, and was once again able to support her family, including her son, who also has PKD.

Ida is incredibly overwhelmed with gratitude for the stranger who saved her life, and she loves that her role as a TAP Ambassador allows her to be a shining example of how living donation can completely transform someone's life.

If you or someone you know is considering living donation, Ida would be a wonderful Ambassador to speak with. Or, if you need an understanding and supportive ear on your own transplant journey, she'd be happy to share more.

You can speak with Ida by contacting idaa@transplantambassadors.ca or calling 1 (833) 274-3740 and asking for Ida.