Spotlight on Christine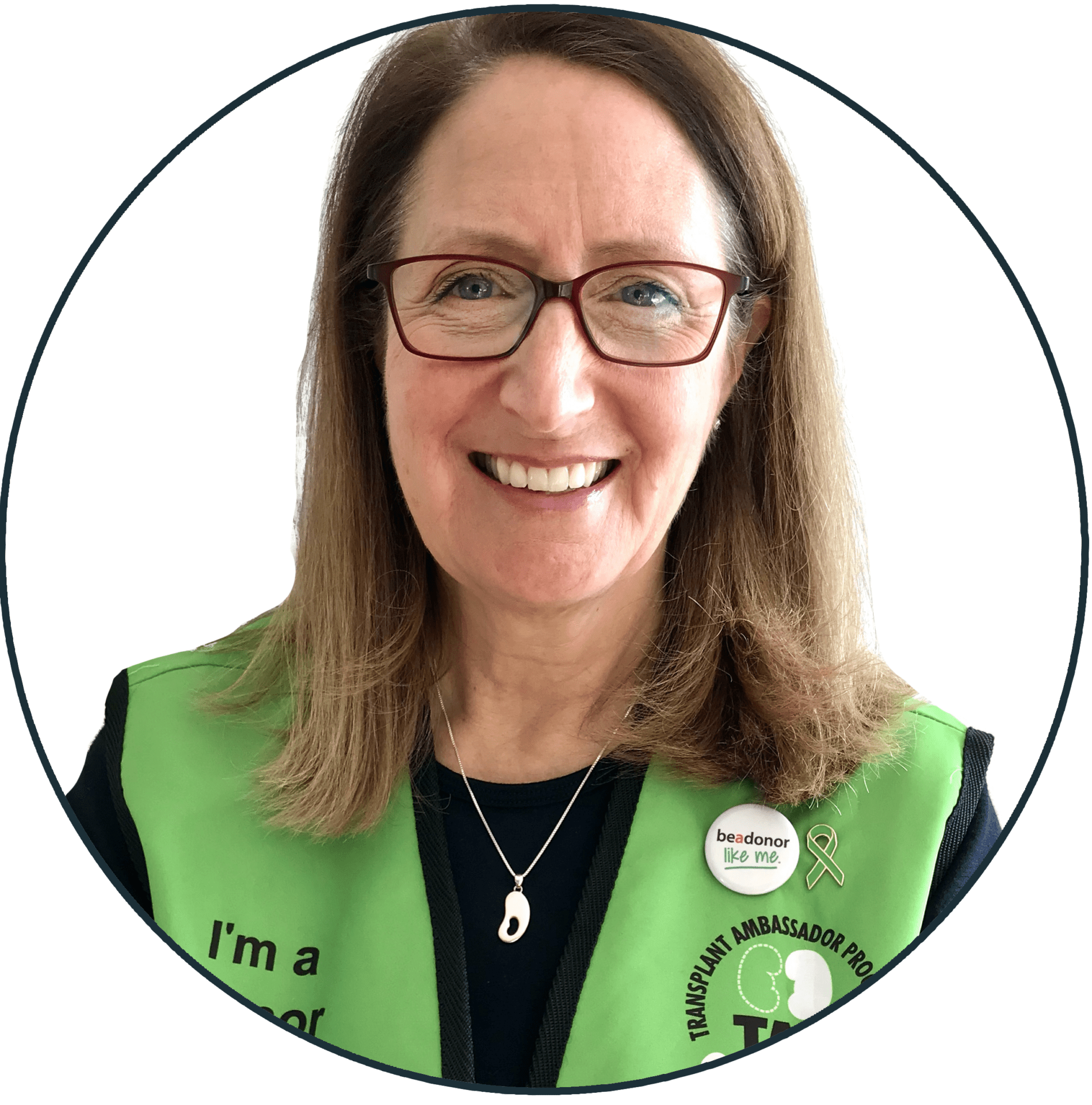 November 6, 2021
We're spotlighting a very special TAP Ambassador on a very special day!

Christine, kidney donor to her brother and Sunnybrook Health Sciences Centre TAP Ambassador, is celebrating the 7th anniversary of their successful transplant!

"Our story started 30 years ago when my brother, Serge, was told that he would likely need to go on dialysis in the future", shares Christine. "Knowing that most people carry a spare kidney, I immediately told him that he could count on me to donate when the time came."

Years later Serge had one of his kidneys removed due to cancer and, just like that, started dialysis. "We all started witnessing the beginning of what I call 'the dimmer effect' (like those light switches). The Serge we all knew as a dynamic and social person was gradually replaced by someone who had little energy and was anchored at home for his daily 5 peritoneal dialysis exchanges," recalls Christine. "And before I had time to get the information on how to donate, my other brother Jean-Marc (the BOXman) took the lead and was set for surgery until they found small kidney stones in one of his kidneys and called the whole thing off."

But Jean-Marc showed Christine the path to living donation and on November 6, 2014, Christine and Serge underwent a successful transplant at the Royal Victoria Hospital in Montreal. Now, Serge is back to being his old self of 30 years ago!

"I benefited greatly from talking to two living donors prior to our surgery, and I love that as a TAP Ambassador, I can pay it forward".

Happy 7th kidney anniversary Christine and Serge, and thank you for your incredible dedication to helping others on their kidney journeys!

Christine can be reached at christinep@transplantambassadors.ca or by phone at 1-833-274-3740.