Spotlight on Brahm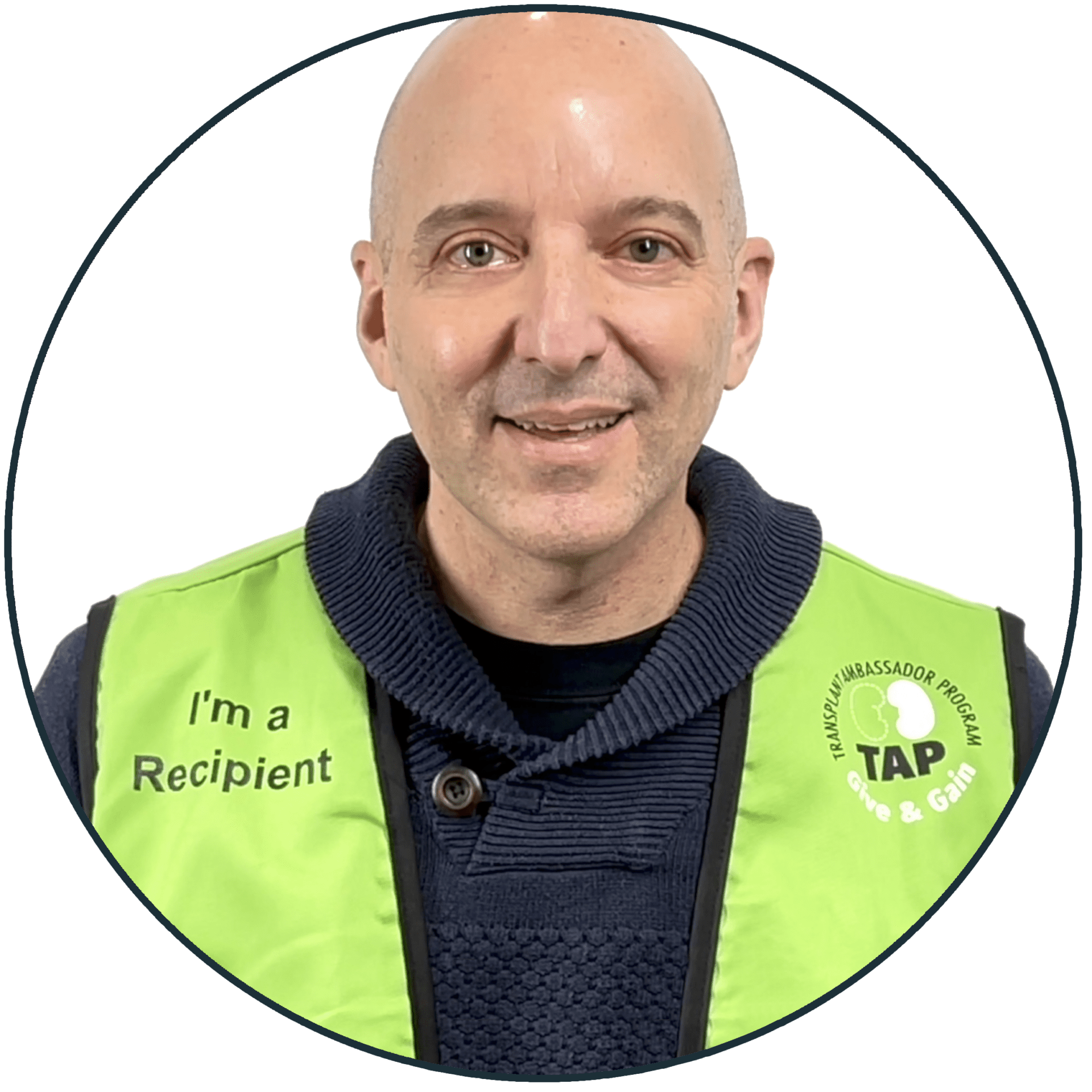 November 10, 2020
This week's Transplant Ambassador, Brahm, knows first-hand just how impactful it can be to see other successful transplant recipients in real life - particularly as you are hoping or preparing for your own.

Brahm's CKD is inherited, and when he was diagnosed with kidney disease at just 24 years old, it was only a short time later that his mother received her own transplant. "The change in her was amazing", says Brahm. After his mother's transplant, Brahm was relieved to see his mother regain a full, happy life, complete with playing with her children and grandchildren, and travelling the world with his father.

When it came time for Brahm's own transplant almost 20 years after his mother's, he says he didn't have any fears. "I know that if I hadn't seen her go through that process, I would have been much more scared of the unknown."

Brahm's transplant was a success for both him and for his father who stepped up without hesitation to be his living donor. They both went back to work roughly 4-6 weeks after the transplant.

For Brahm, being a Transplant Ambassador is a way for him to be a real life transplant success story for others. He hopes to ease the concerns of other potential donors and recipients and give them confidence and courage, the same way that his mother did for him.
If you'd like to hear more about Brahm's transplant story, he would be happy to speak with you. You can reach him at brahm.o@transplantambassadors.ca, or call 1-833-274-3740 and ask for Brahm.