Spotlight on Adele & Ralph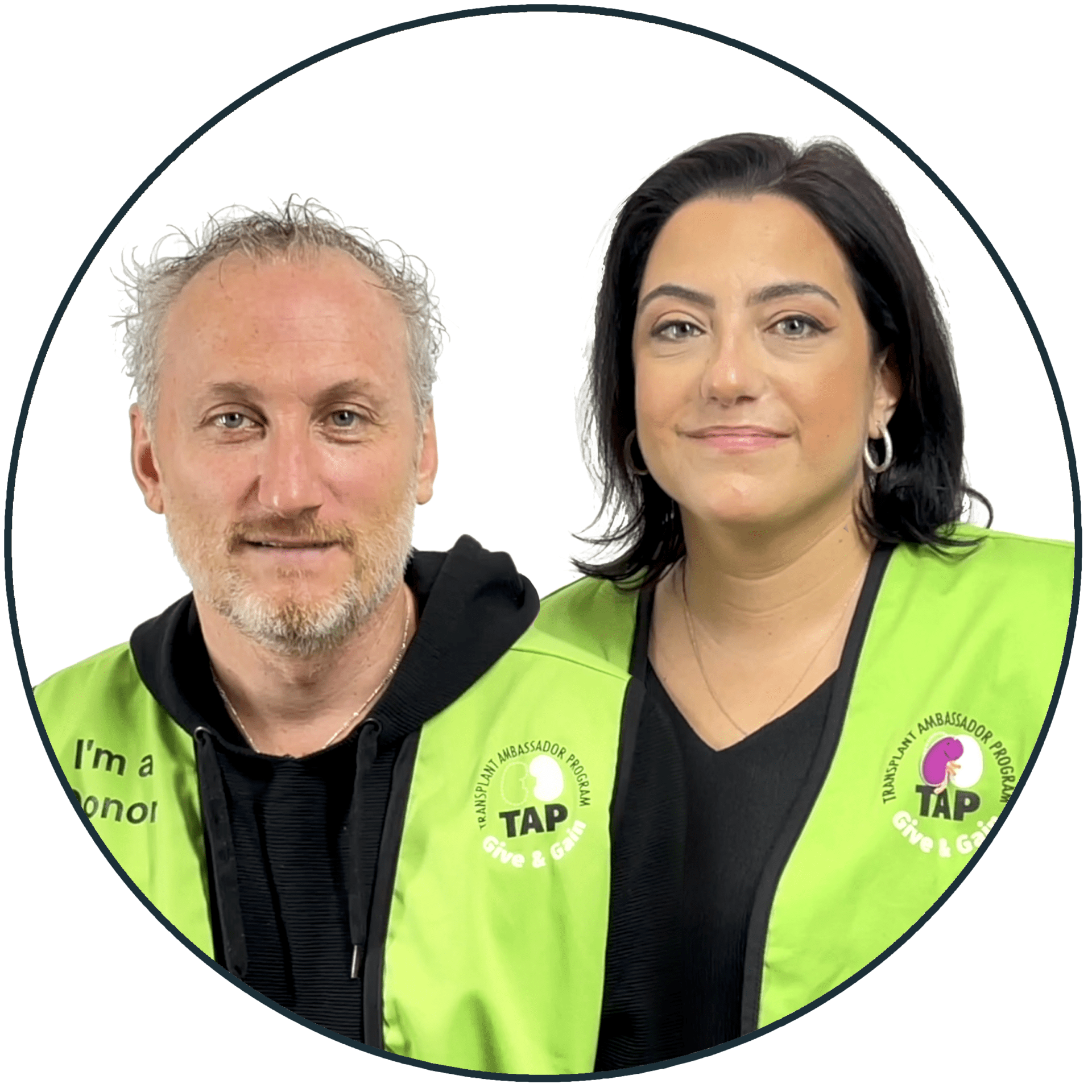 September 16, 2021
As we continue to recognize Living Donation Week, we are proud to acknowledge Humber River Hospital TAP Ambassadors Adele and Ralph!

After 8 months on peritoneal dialysis, Adele received the gift of a healthy kidney from her husband, Ralph, in 2019. Their work up didn't take long - only a few months! - due to Adele's persistent advocacy for her transplant.

Despite their busy schedules as a school teacher and business owner, Adele and Ralph are passionately motivated to encourage and support others on their journey to receiving or donating a live kidney.

Adele's passion for TAP comes from first hand experience. "I so wished that I'd know about TAP earlier in my journey, and I believe it could have improved my outcome and perhaps even meant that my transplant could have been preemptive," Adele says. "After my transplant, I knew I needed to get involved as a TAP Ambassador to provide others with the invaluable support of lived experience that I didn't have."

Adele and Ralph, thank you for your incredible contributions to TAP and your steadfast dedication to improving the outcomes for others!

Adele can be reached at adele@transplantambassadors.ca. Ralph is available at ralphi@transplantambassadors.ca. You can also call 1 (833) 274-3740 and ask for Adele and/or Ralph!